Trails
We're working on a guide to trails rideable from our new base in Kingussie but in the meantime check out the Cycle Friendly Kingussie routes page for some helpful info.
If you have a safe way to transport our bikes you are welcome to start your ride from another location.
You can enjoy some of Scotland's most inspiring scenery in the course of a 1 hour ride, or adventure for 100s of Km round the Cairngorms for a truly awesome experience.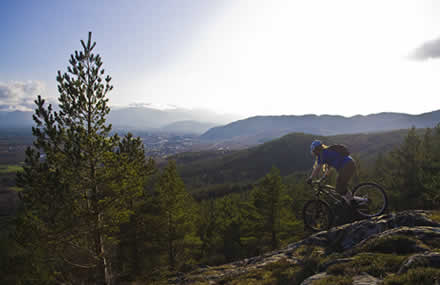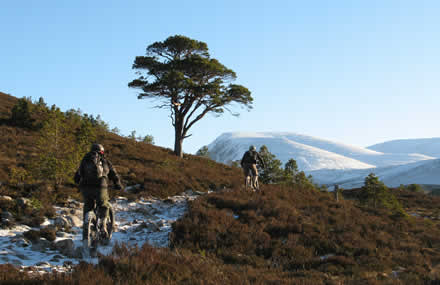 You can check out recent trail conditions here


Always follow the Scottish Outdoor Access Code and respect the environment you're cycling through as well as the people who work there!
The Developing Mountain Biking in Scotland site has this great interactive guide to enjoying the trails.
We sell maps of the local trails and we're always happy to advise on appropriate routes to follow.

You can buy local Trailmaps from the shop or online here; we also sell guide books and Ordnance Survey maps.